Why choose PERINSUL HL over alternative solutions?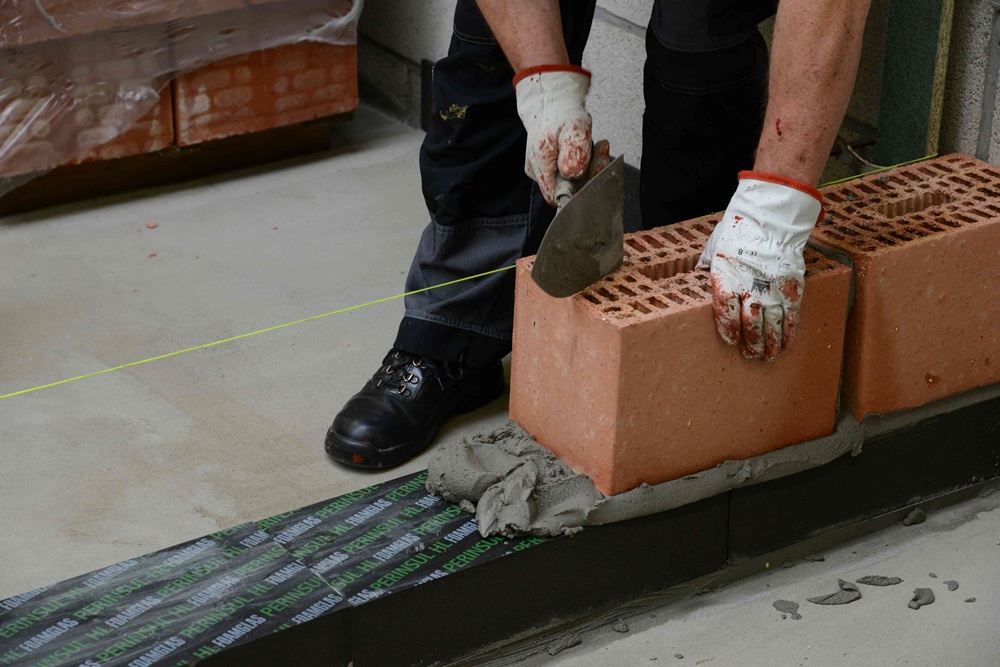 Few insulation materials offer the blend of thermal performance and compressive strength needed to address load-bearing thermal bridge details. Cellular glass is one of those materials, and FOAMGLAS® have used over 55 years of manufacturing experience to develop PERINSUL HL as an alternative to existing thermal bridging products.
What other thermal bridging blocks are available?
Another insulation material known to have a high compressive strength is extruded polystyrene (XPS) foam. It is available in grades up to 700 kPa (0.7 MPa), but even this cannot bear concentrated structural loads in areas such as the base of an external wall, at the junction with the ground floor.

Thermal bridging blocks that use XPS for their insulation, such as the Marmox Thermoblock, therefore must rely on specific product design to achieve a greater compressive strength. In the Thermoblock, epoxy-concrete reinforcement columns bridge the insulation, connecting a top and bottom skin of fire-reinforced polymer-modified concrete.

Cellular glass, by contrast, achieves a compressive strength of 2.9 MPa without reinforcing columns or concrete skins. Its performance at the base of a wall is sufficient to bear the load of two stores above. PERINSUL HL compromises purely cellular glass insulation material and therefor achieves a high thermal resistance without specific product design being needed to achieve the required level of compressive strength.
In addition, alternative solutions such as the Thermoblock are unable to offer fire performance equivalent to that of cellular glass. The BBA certificate of PERINSUL HL states: "The core material is cellular glass with a Class A1, declared to EN 13501-1, and its use is not subject to any restriction on building height or proximity to boundaries."
Which products have a European Technical Assessment (ETA)?
Third-party certification, such as that provided by the British Board of Agrément (BBA), is an important part of a manufacturer's product offering. It reassures specifiers and installers that the product is fit for purpose.

Further verification of a product's performance and characteristics can be obtained under European technical regulations. Harmonised European standards provide a common specification for building materials and construction products, giving peace of mind that manufacturers in different countries are working to the same rules.

Not all products have such a harmonised standard, however. When that is the case, the alternative is a European Technical Assessment (ETA). A manufacturer submits their product for assessment to the relevant European Assessment Document (EAD). When found to meet the criteria within the EAD, the product is granted a European Technical Assessment.
PERINSUL HL has received a European Technical Assessment, and FOAMGLAS® have affixed the CE Mark accordingly. The common technical specification of PERINSUL products used in projects across Europe has aided the development of PERINSUL HL for UK construction, and an ETA, combined with BBA certification, gives further peace of mind regarding its intended use and performance.